Not sure what to do with ConvertKit?
Want to wow your subscribers or clients with a professional, tech-savvy email performance?
ConvertKit Essentials is for you!
If you want a successful online business, then you need to build and take care of your email subscribers list. That's just Online Business 101, friends.
Fortunately, this course has got you covered!
---
ConvertKit Essentials will teach you:
- Email Subscriber Basics: terms every successful business owner should understand and why having a strong email list is better than any number of social media followers
- Proven Strategies + Techniques: optimal subscriber form placement, creating a subject line that rocks, how to avoid being marked as spam, and more
- Step-By-Step Tutorials: setting up your account, creating and embedding subscriber forms, creating email templates, creating a landing page, tagging subscribers, creating link triggers, sending a broadcast, sending email courses (aka sequences), using ConvertKit with Leadpages/Leadboxes (BONUS!), and more
ConvertKit Essentials includes:
- 25 videos
- 6 exercises
- 5 handouts
- 1 workbook
- 1 text lesson
- 2 BONUS live trainings (How to Create a Resource Library for $0 and How to Get Your First 100k Pageviews Using Pinterest in 5 Steps)
---
What students are saying...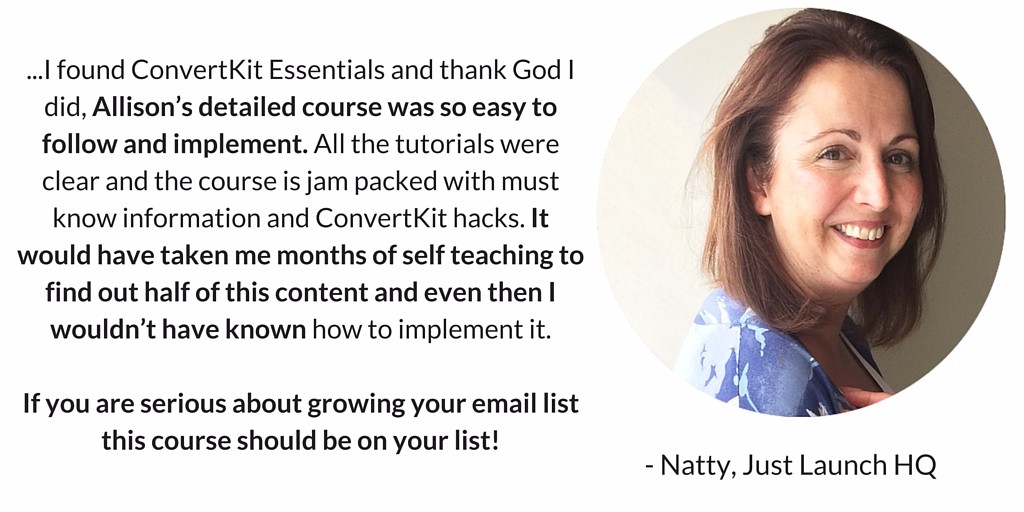 ---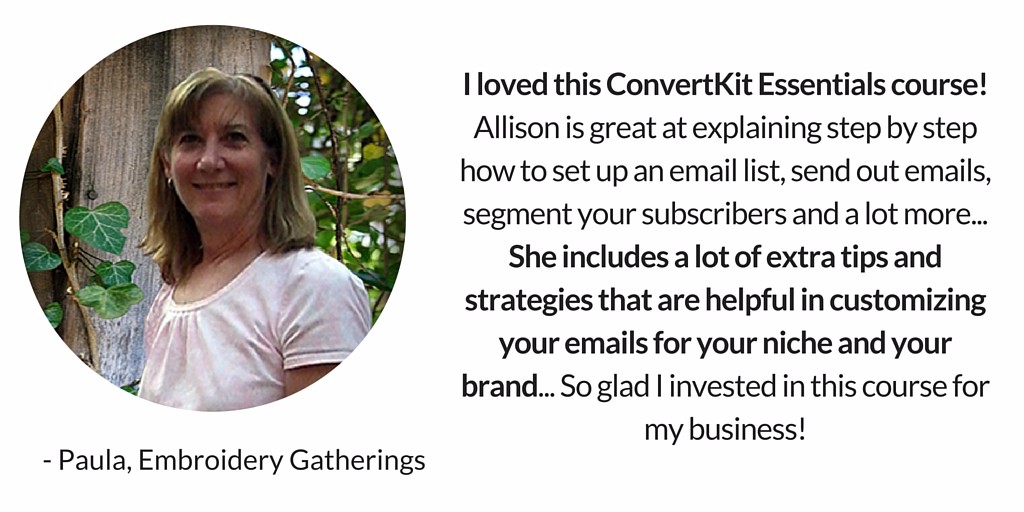 ---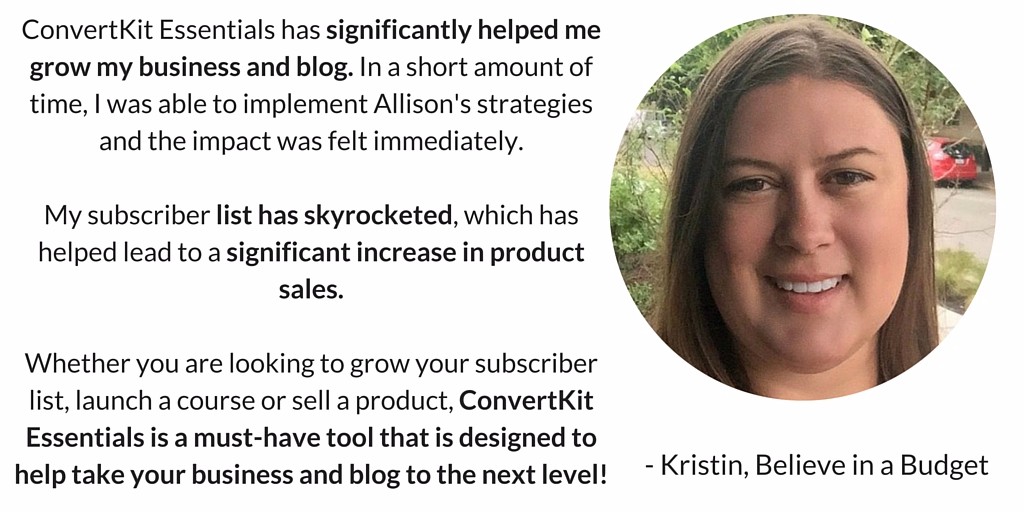 ---
Enroll in this course if you want to avoid making any email subscription hiccups. Let me help you wow your audience by following along with my video tutorials that show you EXACTLY how to use ConvertKit.
The materials and videos in this course were created with all of you bloggers, virtual assistants, writers, content creators, product launchers, and online hustlers in mind.

Course Details: This course is for Beginner to Intermediate users. Wordpress is not required for this course. However, it is the platform displayed in the video tutorials.
---
Disclaimer: I am not an employee of the ConvertKit company. I'm an online entrepreneur who uses and loves their platform for growing my business. All opinions, content, and tutorials are my own.